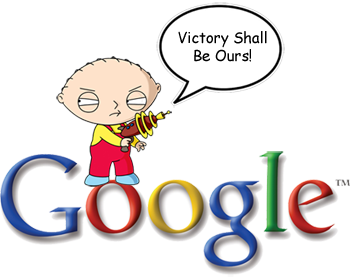 An article on
Read Write Web
claims that, contrary to popular belief, "Digital Natives" are not really media savvy. But after reviewing the study, what it really shows is that Digital Natives don't know how to conduct research. Duh. But this isn't a new problem. Digital Immigrants (those of us who weren't born with built in computer skills) improperly conducted research back in the day when we had to choose between a print copy of an academic journal and a print copy of
The New York Times
. Indexes contained lists of articles in miniscule type that were organized by subject in these door-stopping tomes and if one was lucky enough to find a promising title, you crossed your fingers hoping that your school library subscribed to that journal. But after you read that "perfect" article and discovered it had nothing to do with the essay you were supposed to be writing, you used it somehow because it took you two hours to find. Today's educrats are complaining about an updated version of the same thing. Students still don't know how to tell a good source from a bad source and just use the first thing that pops up on a Google search.
As an old school purveyor of indices, this just strikes me as lazy. Digital Natives don't have to spend hours combing through an index, they don't even have to go to the library. All they have to do is go to their computer (or phone) while listening to music, answering emails, Facebooking, and taking that "gotta have an answer" text message. So what's up, you guys?
To be well informed you have to look at a number of sources, or websites, as the case may be. Know this, the first entry that pops up on a Google search may not even be close to the best source for your paper. So look through a couple. How about trying this for a couple of days, start on page SEVEN of your Google search and see what else is out there!
But there's an even better place to start your research and it's called Wikipedia. While I would not quote Wikipedia, if you read through a Wikipedia article you can get a good general idea about whatever subject you're researching. BUT here's an even better feature. Scroll down to the bottom of the Wiki page and look at the references. Most times you can find links to the best original research for whatever subject you're studying.
So Digital Natives, don't be lazy, just add another item to your technological "twitch speed." You can squeeze efficient researching in between answering emails and making that final level in
Worlds of Warcraft
.