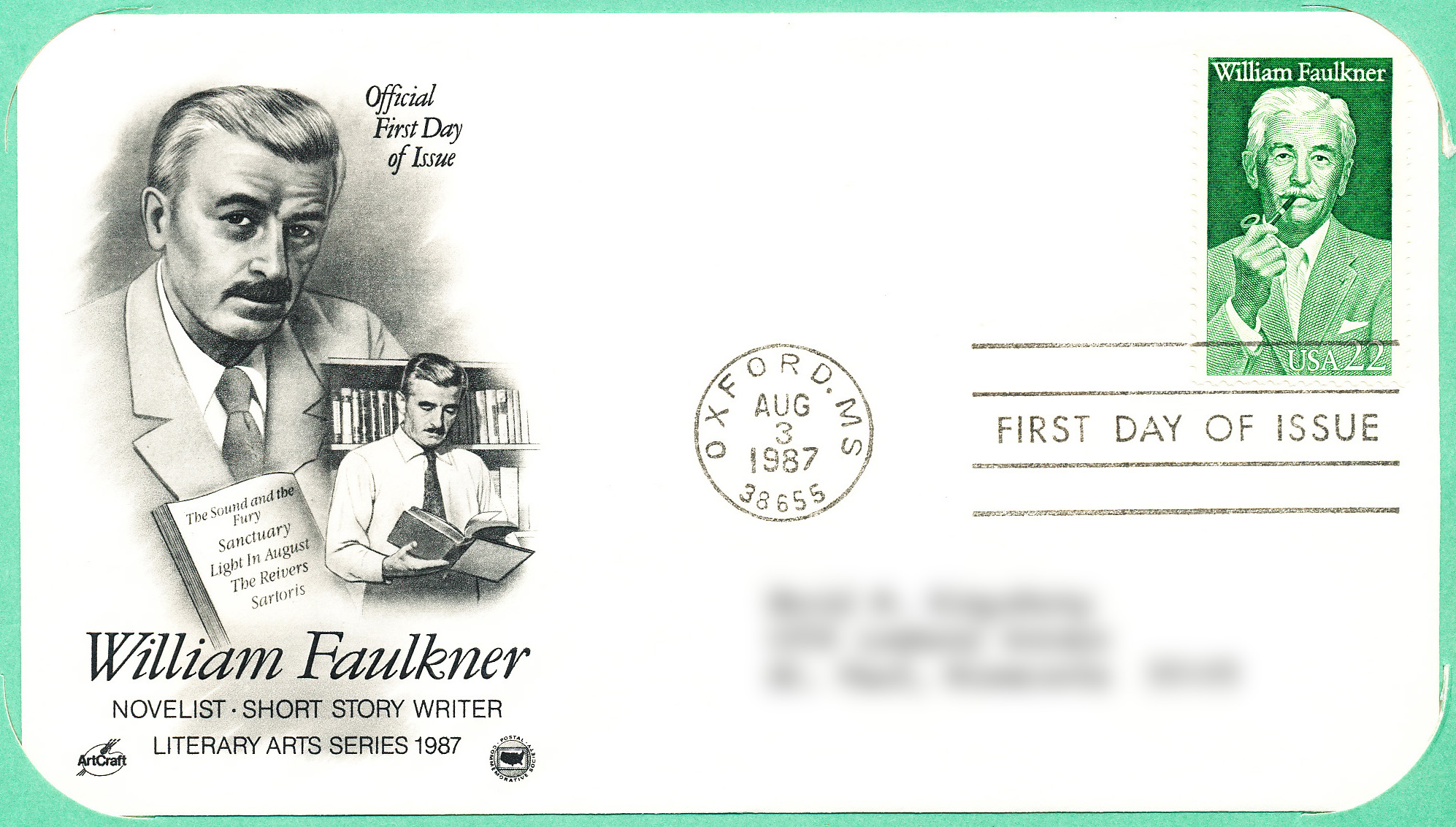 It seems everybody had to start somewhere.
Albert Einstein worked in the Swiss patent office.
Nathaniel Hawthorne worked at the Boston Custom's house.
William Faulkner worked at the post office.
After Faulkner dropped out of college, where he earned a D in English, he became a postmaster which he found "tedious, boring and uninspiring," according to
Open Culture
.
After all a Nobel laureate can only take so much. So, when enough was enough he sent the following to his superiors:
As long as I live under the capitalistic system, I expect to have my life influenced by the demands of moneyed people. But I will be damned if I propose to be at the beck and call of every itinerant scoundrel who has two cents to invest in a postage stamp.
This, sir, is my resignation.
Hmmm . . . a bit of caustic, self-aggrandizement? Faulkner was known to embellish a bit. Like all of us it is the sum of our experience that takes us where we will end up . . . and very few end up where they plan.
What kinds of experiences do you think add to the life well-lived? What kind of experiences are you looking forward to? What college classes besides your major classes, do you think will contribute to your quality of life?